Greetings from the sifria.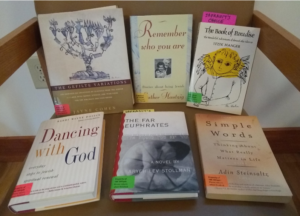 If you want to come in and borrow books (or take some from the free-swap shelves), please contact Rabbi Asch or Dawn in the office to arrange to be let in.
Library books can be returned in the plastic box on the porch of the sanctuary building.