Newsletters
Click below to read about the latest happenings at Temple Beth El. 
Shavuot
We look forward to celebrating Shavuot together. Join us starting at 6:30pm Saturday, June 8th at Granite Hills (60 Balsam Drive). Details are below. We have seven congregants teaching! 
Sunday, June 9th 10:30am at the Shuman Center we have a Shavuot service with yizkor. We'll follow our gathering with a potluck lunch. Please help us make a minyan for this service.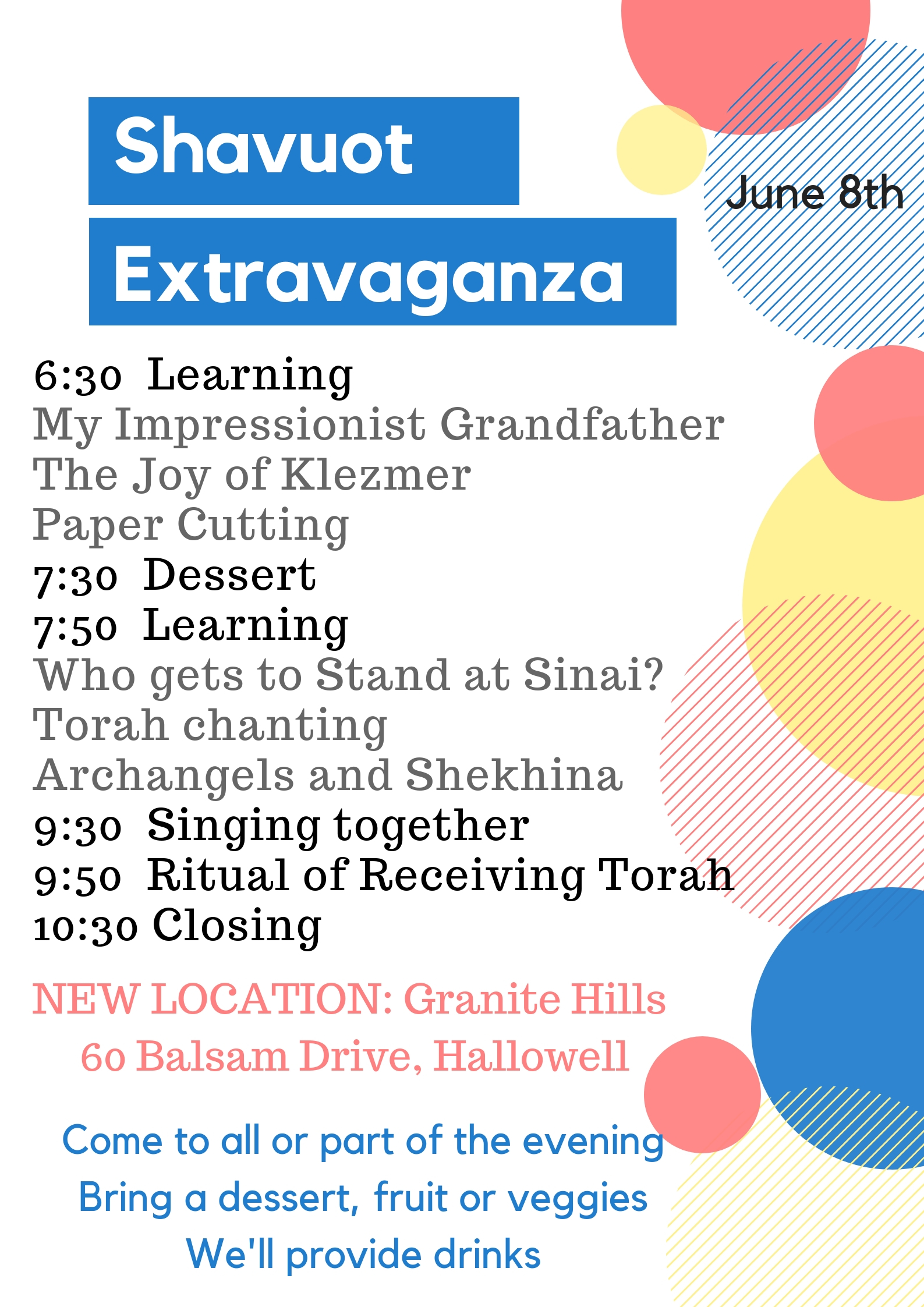 moving day!
Thank you to everyone who helped to make our move a success. We moved everything out of the sanctuary in preparations for our renovation this summer. It is so exciting to see the work beginning. Want to see more pictures?
Click here
or check our our Facebook page (above).