All are welcome to join us for our High Holiday services. The full schedule is below. We do not require tickets or membership to attend! 
This year, Rosh Hashanah and Yom Kippur services will take place at the Unitarian Universalist Community Church in Augusta (69 Winthrop Street). Sukkot and Simchat Torah will take place at the synagogue (3 Woodlawn Street).
We look forward to welcoming you!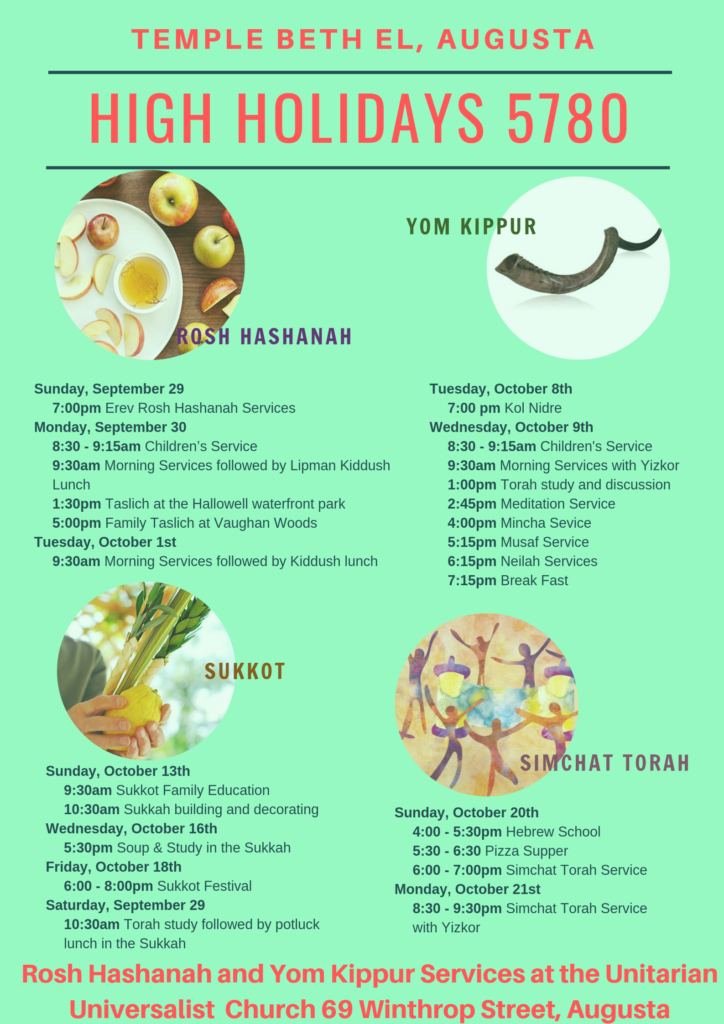 Newsletters
Click below to read about the latest happenings at Temple Beth El. 
moving day!
Thank you to everyone who helped to make our move a success. We moved everything out of the sanctuary in preparations for our renovation this summer. It is so exciting to see the work beginning. Want to see more pictures?
Click here
or check our our Facebook page (above).