JOIN US FOR THE HIGH HOLIDAYS!
All ar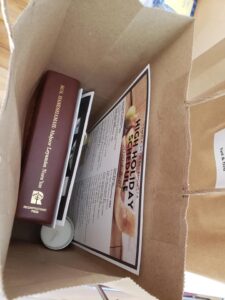 e welcome to join us for the holidays. We do not charge for tickets.
Use this Zoom link to attend all our High Holiday services. Contact the office for the password. 
A full service schedule is here. We look forward to welcoming you to our services and to celebrating the New Year together. More information is below or in our weekly emails.
Donations to support our High Holiday programming are gratefully accepted. 
We are moving all our services and study online! Use this Zoom link to attend services, Torah study, and more. The weekly email contains information on how to access our streaming programs. We are also doing limited in person meetings. Check the calendar for updates.  Feel free to contact the office with questions: bethelaugusta@gmail.com or (207) 622-7450.
Shana Tova from Temple Beth El!
Newsletters
Click below to read about the latest happenings at Temple Beth El. 
Getting Ready for the High Holidays
Most of our services will be on Zoom this High Holidays. All are welcome to join us for our services. Please contact the office for more information!
the sanctuary renovation is complete
We have been busy at the Temple! We had a wonderful celebration on Saturday, November 23rd for our first Shabbat in the new building. The
stained glass window
and landscaping was completed in July. We now have our first
art show
hanging in the lobby! 
Want to see more pictures? Here are
some pictures
of the building from this summer.
Click here
for pictures from our move.